Wales and Borders Franchise Bid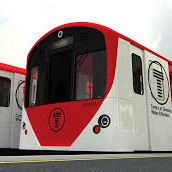 In October 2016 Transport for Wales began a procurement process for a operational and delivery partner for the Wales and Borders transformation project. This project was to deliver a £5 billion investment in transforming the Wales and Borders rail franchise.
Working with Keolis/Amey I led the performance modelling effort, developing the performance model and advising the performance team on all regulatory aspects of the bid process. This franchise was the first to be offered by the newly Transport For Wales, requiring a cross border solution integrating modelling of Welsh and English rail services, as well as working on processes for dealing with large sections of infrastructure which was to be transferred to the new infrastructure manager.
After we had succesfully won the bid I worked with the newly formed "Transport For Wales" branded franchise helped develop their operational capabilities.